As our client, you will have a team of highly qualified professionals working for you to provide you with the best coverage for you, your family, or your business.  Building a long-lasting relationship with our clients is our number one priority.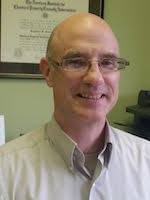 Raymond Staudenmeier
Raymond enjoys working with his clients to create insurance programs specific for their needs. Clients express appreciation for the time Raymond has spent teaching them how and why their insurance program is designed the way it is. This time spent gives them the confidence to conduct their lives with the certainty they have done all they could to prepare for the uncertainties the future may contain.
Raymond is a graduate of Pennsylvania State University's Main Campus. Among other professional designations he holds the Charter Property and Casualty Underwriter designation and the Accredited Insurance Advisor designation. He has been active in the insurance industry in both personal and commercial lines since 1984. He has extensive experience as a master commercial underwriter.
He and his wife and partner, Darlene, moved to Wilkes-Barre in 1998 and open their agency with the expressed purpose of raising their family in the Wyoming Valley. In addition to his dedication to his work he is dedicated to his adopted community. He is active in his church and non-profit organizations that benefit our area communities and youth. When Raymond is not at the office you will find him helping his wife Darlene with another of her design ideas and as often as not, outdoors kayaking, or hiking.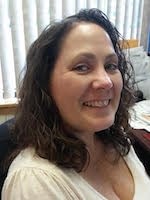 Darlene Staudenmeier
Darlene looks forward to speaking with her clients and is the face of Staudenmeier Insurance. She is often engaged in lively conversations about the lives, hopes and dreams her clients share with her as they come in for help and assistance. She takes great pride from helping her clients create insurance programs for the circumstances they face in life now and for the future.
Darlene is college educated with extensive experience in accounting and personal and small business tax preparation. She began her career in insurance over 20 years ago and enjoyed her time working in the claims department of a large insurer. In addition to other professional development she holds the Associate In Claims designation. This combined skill set in Taxes, Accounting, and Claims coupled with 17 years helping her clients properly insure their lives makes Darlene a single resource for many of her clients seeking some peace of mind with their busy lives.
She is very proud of her family, she started before she moved here in 1998 but continued with the birth of her daughter in 2000. She is active in their lives, her local church and youth organizations like Venturing and Girl Scouts. Her design sense is the sole reason the Staudenmeier Insurance agency is so inviting and comfortable to work in. You should see all the hard work she has put into her home! Gardening, kayaking, and enjoying the outdoors with her family is where you find Darlene if she is not helping you design your personal insurance protection plan.
Sean Mckeown
Sean Mckeown is our property inspection specialist and for office operations support. Sean has over 5 years experience working in the home inspection and insurance industry. Sean is a dedicated employee, professional, friendly and well informed.
Sarah Bogard
Sarah Bogard manages marketing and social media for our agency while providing support for daily operations, including oversight of our office conversion from a paper records system to an electronic records system.